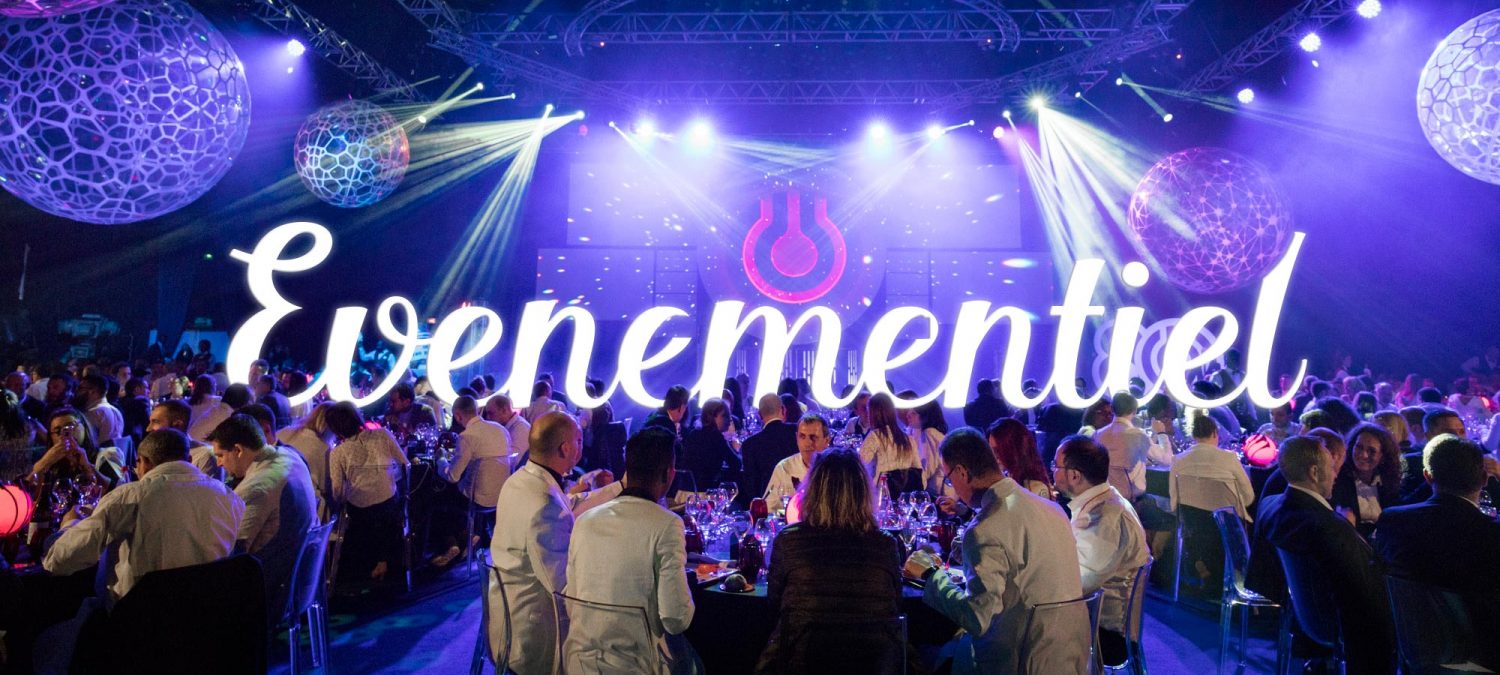 03 Feb

Conferences, congresses and symposia … reinventing scientific meetings in the Covid and post-Covid era. (Episode 1 of 2)
Conferences, congresses and symposia ... reinventing scientific meetings in the Covid and post-Covid era. (Episode 1 of 2)
As of March 2020, the pandemic brought all international events to a sudden halt. The world of research and scientific exchange was no exception, and each and every long-planned conferences and congresses was cancelled or postponed. Once the initial shock had been digested, organizers spurred their creativity to invent new formats for virtual and then hybrid meetings, thus enabling these essential exchanges to continue.
This article will first provide a personal assessment of these last few trying years (episode 1/2)… and dwell on future perspectives (episode 2/2)
On 25 February 2020, I* was at the Bordeaux Congress Centre, for the opening of the 3-day Aerospace Europe Conference (AEC2020), organized by the French learned society of Astronautics and Aeronautics – 3AF. If this event had taken place 15 days earlier, we would have received 650 aerospace and aeronautics professionals from all over the world. On D-Day, we were able to welcome our participants, but the entire Chinese and Japanese delegation was missing. 15 days later, and this conference would have had to be cancelled because it was in the middle of the first lockdown. So at the time, I said to myself "we had a close call", but I didn't know yet how many pitfalls would follow!
*NB: I am writing this article as an event professional who supports event organizers in the design and implementation of their conferences, congresses or symposia. My teams and I are behind the scenes, working alongside the organizers to plan and bring these events to life, making sure there is no sand in the wheels. So here's an insider's report!!!
2 years of pitfalls… in 3 main stages 
March-August 2020: a total pause… in a "waiting for it to pass" mode
If I had to sum up the first half of 2020 in the world of scientific conferences, I would use the word "pause". We all imagined that this pandemic would be the story of a few months, so the events were simply postponed to later dates. There was no need to turn everything upside down and change everything, just wait for the usual course of things could resume. On the "participant" side, there was some frustration, but a lot of understanding and goodwill. On the "organizer" side, it was a time for negotiations with suppliers and venues to avoid losing advance payments and/or adjusting contracts to the new dates. Force majeure? Not force majeure? The cash flow of the organizational and logistical parties was under pressure, and there were a few cold sweats. But we didn't realize at the time  that the hardest part was yet to come. We weren't talking about a 100m dash, but a whole marathon!
September 2020 – April 2021: the advent of virtual… and of many questions
September 2020 was a cold shower for me. While the calendars of postponed events were well filled, a new series of cancellations came up. The health situation did not allow the holding of major events, let alone international travels for participants. Even if the first announcements of a vaccine gave hope, no plausible timetable for resumption was announced, and the organizers could not afford to postpone once again. For their participants, for their sponsors… and for their raison d'être: "to allow sharing and meetings". Virtualisation appeared to be a must, for want of anything better. But the equation had many uncertainties: How could we choose the right digital tool?  How could we convince sponsors to join in? What pricing should we apply? How could we accompany the speakers on the technical side? How could we avoid losing what is at the heart of these meetings: networking?
For want of an alternative and curious to test these innovative formats, the participants, exhibitors and sponsors all showed up online …. once again, with a lot of understanding and goodwill!
Client Case study
I take as an example our "baptism of fire" project with our client 3AF: "Space Propulsion 2020+1 Virtual Edition". Initially planned in Portugal in June 2020, postponed to October 2020 and then transformed into a 100% virtual event in March 2021. In the end, more than 400 participants, including 260 speakers, went online to experience the 3 days of this 100% virtual event, with an overall satisfaction rating of 7.8/10. For the organizers, this was a totally new project in agile mode, which was experienced with a lot of stress, but also with a lot of pleasure and pride in having been able to offer an event that "lived up to expectations".
More information: https://lacreativeboutique.com/space-propulsion-conference-en-100-virtuel%e2%80%8b/
May 2021-December 2021: the return to face-to-face and hybridization… and still so many questions
After more than a year without events, Spring 2021 saw the return of face-to-face meetings. This was long-awaited by everyone – academics, industrialists, institutions – who took great pleasure in meeting again and sharing formal and informal moments. However, the return was still timid and with a more 'local' participation, as international travels were limited.  And there is still uncertainty about the timetable, at the mercy of the variants and local sanitary regulations that change without a warning. Rather than waiting for the ball to hit, organizers decided to take the lead and guard against new unpleasant surprises. They negotiated more flexible contracts with event venues, they covered their backsides with video-conference options, they hybridized certain content to increase their audience. As we are all thinking of new and innovative ways to make scientific  events more "attractive"… the central questions remain the same: How can we convince participants to come? How can we attract sponsors for the event? How can we virtualize without cannibalizing face-to-face participants ? How can we find the right financial balance with the doubling of technical costs? Different organizers have tested several options, with varying degrees of success.
What happens next?
Scientific conferences in the "post-Covid world" need to be re-invented. Because if the "return to face-to-face" is welcomed by everyone – participants and sponsors – we cannot just go back and forget all the advantages that these last few months have allowed us to discover. It's no secret that this crisis has created great opportunities, and that the digitalization of events has jumped by 10 years.  What should we keep ? What promises should the scientific meetings of tomorrow fulfill?
I have personnaly identified 5… to be discovered in episode 2 of 2 of this article.