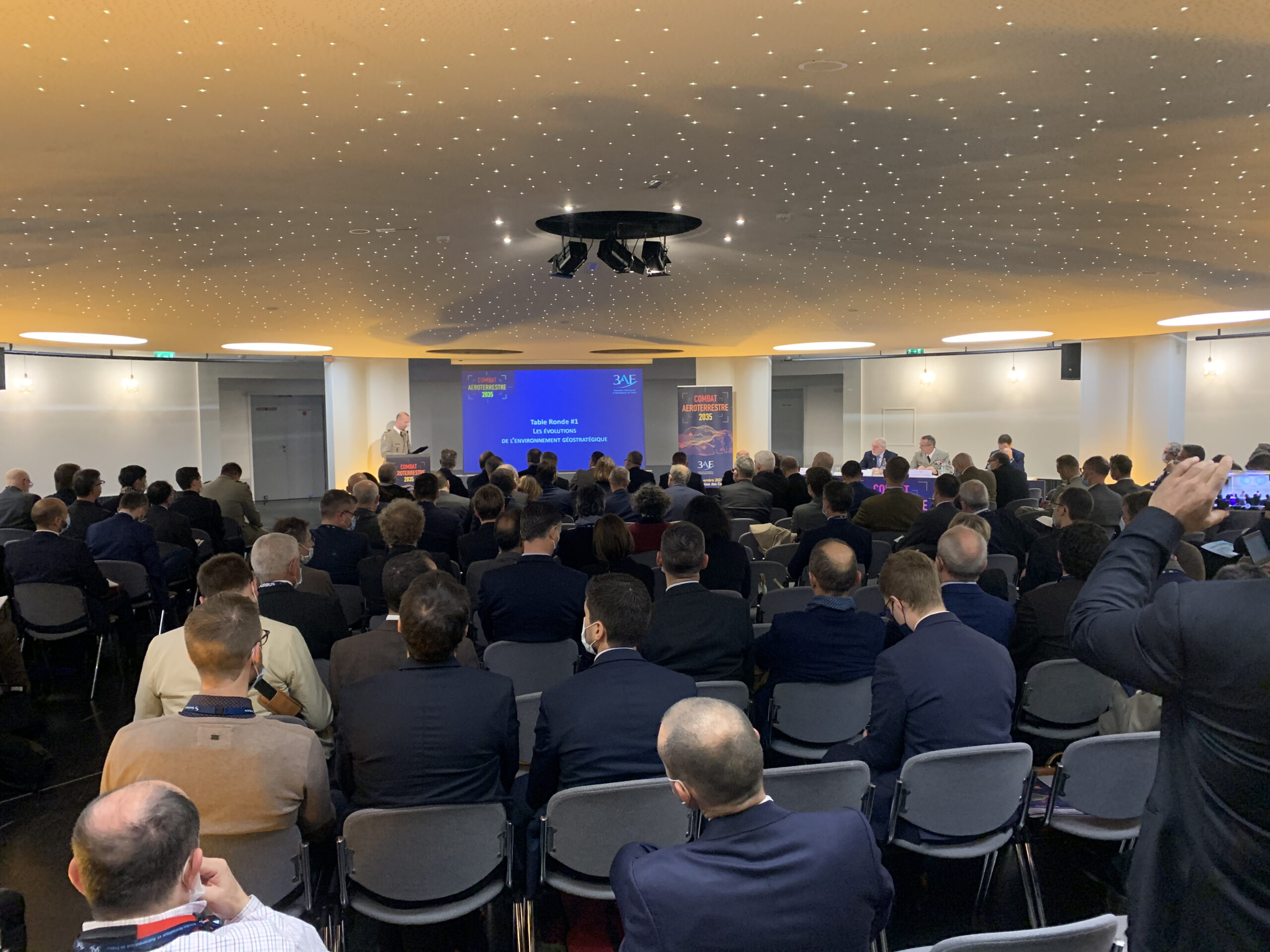 26 Nov

Great 1st edition of the air-land combat conference – CAT 2035!
Great 1st edition of the air-land combat conference - CAT 2035 !
Drones? AI omnipresence? Exo skeleton? Missiles that can hover before reaching target? What will air-land combat look like in the next fifteen years? The prospect of high-intensity, multi-milieu and increasingly collaborative engagements is combined with the emergence of new factors of superiority. The battlefield will be profoundly modified and the 2035 Air-Terrestrial Conference – CAT 2035 seeks to anticipate and understand these changes!
The French Aeronautics and Astronautics Association (3AF) entrusted La Créative Boutique with the organization of a conference bringing together the leaders of the defence market and companies or start-ups with innovations in order to encourage exchanges between players in this sector of activity and to imagine, together, the air-land combat of tomorrow!
And it was a great success!  For this first edition, the event gathered more than 250 French professionals and more than 20 exhibitors! CAT 2035 offered by 2 days of conferences gathering university researchers, government members, industrialists and manufacturers… an exhibition and a start up contest ! A competition between 8 finalist start-ups who had to make a 3-minute pitch to convince a jury of defence market experts ! An unforgettable moment for these young companies and for our participants who discovered very innovative projects!
La Creative Boutique acted as general project manager to coordinate all the logistics of this event, as well as the communication and promotion strategy.
Our intervention:
– Logistics organization of the conference: venue finding, negotiating with and coordinating technical service providers, catering, hostesses, booth staff…
– Promotion and communication around the event
– Creation of a start-up contest: format, registration, follow-up
– Prospecting and logistical follow-up of the exhibition space, with sponsors and exhibitors (20 exhibitors)
– On-site supervision: set-up and D-days
– Post-event follow-up: satisfaction survey and assessment of this edition