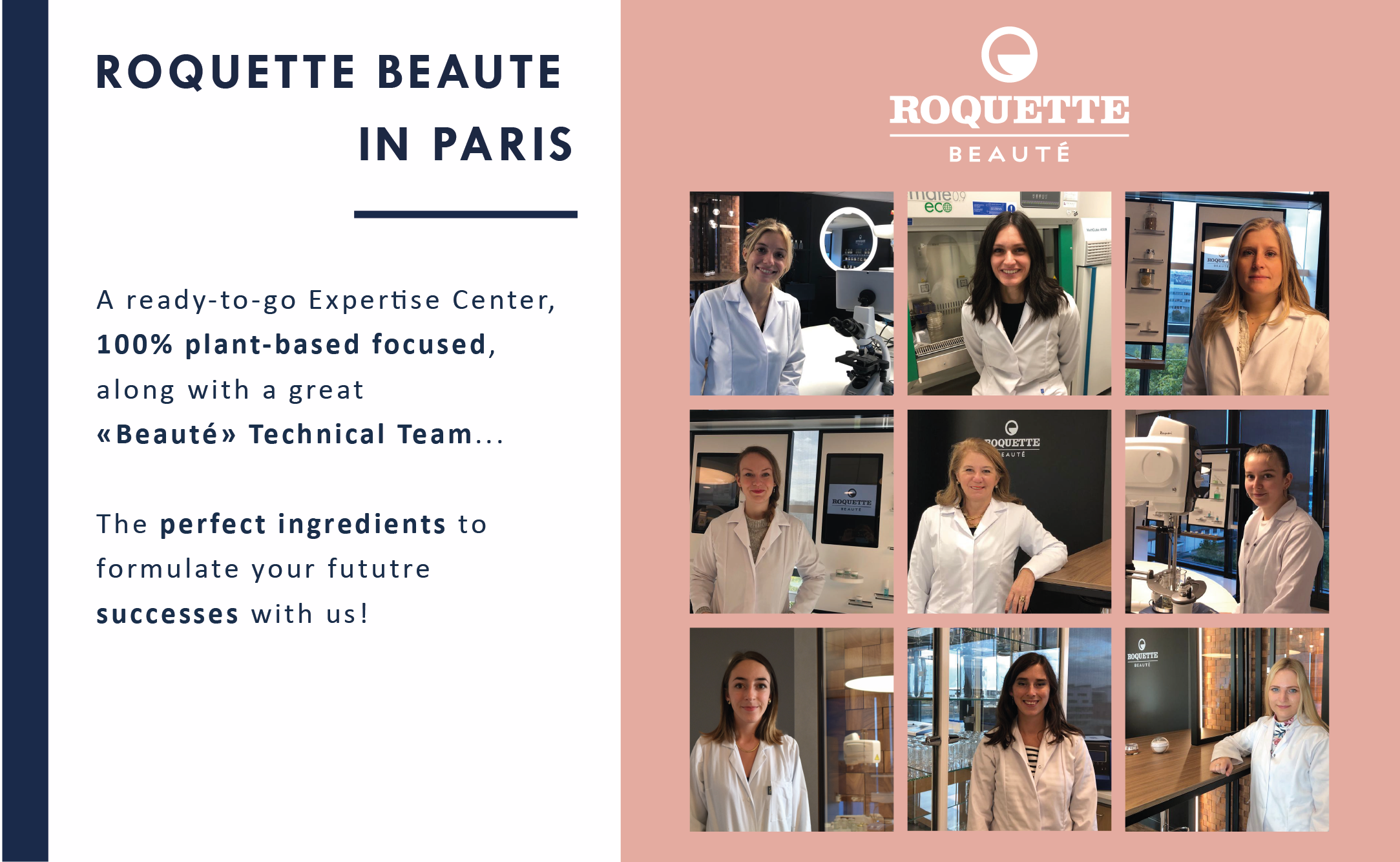 10 Dec

INAUGURATION CAMPAIGN ON LINKedIN, WHY NOT?

In 2020, the event industry is re-inventing itself and adopting new formats.

Our client Roquette Beauté opened a new cosmetic expertise centre in La Plaine Saint-Denis in the fall. While we had initially planned a project for the inauguration "in person", the sanitary situation forced us to revise our plan. We therefore thought of an operation that would "create the event" and attract attention…. but this time in 100% digital foramt.

After an active brainstorming, we validated the concept of a LinkedIn campaign that would take place throughout October, entitled "20 shapes of Roquette Beauty". 20 posts, 1 per day, each unveiling a photo taken in the new premises, and highlighting 1 idea, 1 concept, 1 promise of this new place. Thus, through the posts, the LinkedIn followers of the brand were able to discover the 1001 facets of this centre of expertise (or rather the 20 facets): the offices, the workshops, the splendid terrace with views, the labs, the experts… everything to co-innovate in the field of cosmetics!

To boost the visibility of this campaign while supporting a good cause, we decided to associate the operation with #OctobreRose, which supports breast cancer research. Thus, we announced that the more posts would be shared or commented on, the higher the donation promised by Roquette Beauté to the Belle&Bien association would be. At the same time, a PR campaign with partner @Oxygen, promotional mailings and a link to Roquette's WeChat account in Asia increased the campaign's visibility tenfold. 

Assessment of the operation? An intense rhythm to launch everything on time and to keep the pace till the end… but in the end, the results were very encouraging. The engagement rate has risen sharply, the number of Followers has increased significantly, customers and partners have given us great reviews… and to top it all off, a €2200 donation was made to the partner association www.belleetbien.com.

The intervention of La Créative Boutique

– Brainstorming and proposal of the idea

– Conceptualization and framing of the project

– Definition/writing of the promotional campaign: mailing, weChat…

– Operational follow-up

– Post-event review and RETEX

And this is only the beginning! Since Roquette Beauté still has many ideas to make its Expertise Centre known, in digital but also in face-to-face (as soon as possible) and we hope to be able to accompany them in these beautiful projects !