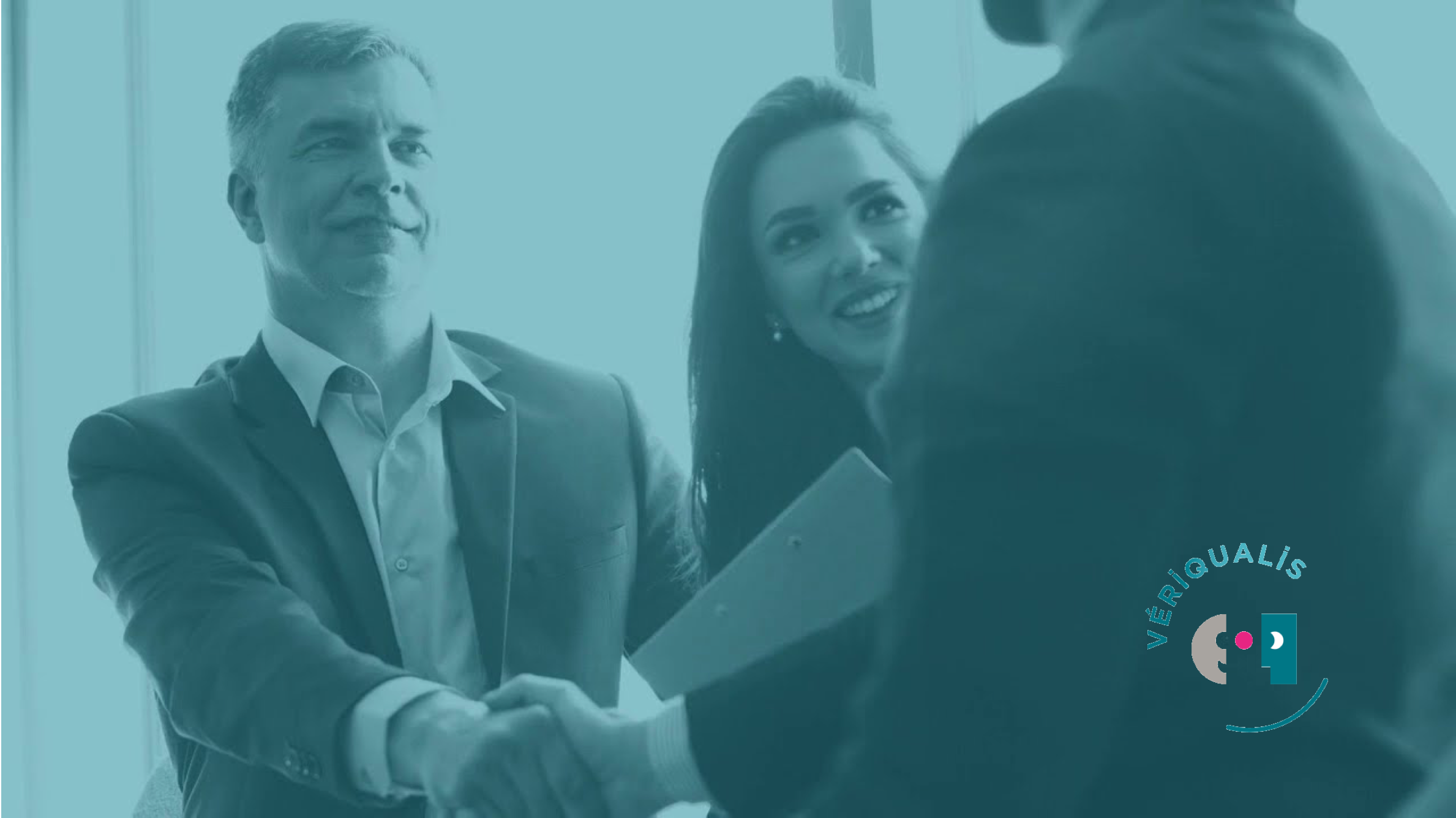 04 Mar

Jennifer from La Créative Boutique obtains the Veriqualis Label!

It is with great pride that we announce the certification of our consultant by the Veriqualis Label, awarded by Les Places Tertiaires, an association supported by the CCI Hauts-de-France and the Regional Council!
What is the Veriqualis Label ?
Veriqualis is intended to facilitate collaboration between clients and service providers in the consulting and expertise sectors: to facilitate selection, make collaboration more fluid and strengthen trust.
This quality label, which is unique in the Hauts-de-France Region, is based on a set of prerequisites expected by companies using consulting services to attest the quality of services offered by these certified consultants.
Whether they provide consulting services in internal or external communication, events or other even accounting, the certified consultants are committed to offering companies support with the best solutions and expertise.
Today, Jennifer (and the entire team of La Créative Boutique) sees the awarding of this label as a recognition of her know-how and expertise in her field, thus adding value to more than 12 years of experience in the service of the agency's clients.
Why Jennifer wished to obtain the label ... in 5 good reasons :
1st reason : Generating trust
Choosing the "right" service provider is always a headache for a company wishing to be accompanied. Who to choose? Where to make my selection? Will the quality be there? In addition to word-of-mouth, which is often the first resort, turning to a label brings a certainty of quality, and therefore reassures about the choice. 
To make this decisive choice, it is important to have an external and objective opinion, capable of reassuring you about the quality of services offered. A decision-maker who is familiar with your economic context, your geographic territory and perhaps even your company. The CCI and Les Places Tertiaires offer to act as this "trusted" intermediary, without any conflict of interest.
For consultants, being Veriqualis labelled is therefore a real "plus" to stand out and generate trust from the very first exchanges with the researching company.
2nd reason : To display a seal of quality
The process of obtaining the Veriqualis label is very serious. It's a project led by the Hauts-de-France Chamber of Commerce and Industry. A complete file is required, which will then be studied in detail, supported by an oral presentation before a jury of 3 professional "decision-makers", i.e. buyers and/or users of consulting services.
Each member of the jury signs a confidentiality agreement concerning all the documents submitted and all oral exchanges during the oral presentation.
This recognition is a bucket of excellence that Jennifer and the La Créative Boutique team can now highlight in a commercial approach.
3rd reason : To participate in the development of the "Northern Consultants" offer.
Lille metropolis is a region bubbling with activity and experts in all fields. And yet, all too often, we have seen large local companies seeking support from experts coming from Paris, rather than drawing from a local pool. The CCI has always wanted to show that quality was present here in Lille. And this label is an excellent way to enhance the visibility of the "local players", which are all the more aware of the regional and local problems that their clients can sometimes encounter.
For us at La Créative Boutique, as we are already very active in the local professional networks, it was obvious that we wanted to be part of this adventure and thus take part in this regional valorisation process.
4th reason : To question yourself again and again
We are communication professionals and we know more than anyone else how quickly our business is changing, especially during this period of health and economic crisis. It is therefore necessary to constantly question ourselves in order to propose solutions that are best connected with the realities on the ground.
This certification process has forced us to ask ourselves questions, has also allowed us to redefine our objectives, to complete our service offer, to raise the level of our team's requirements, to question our positioning in the face of tomorrow's challenges. In a nutshell, to remain competitive for your future events ! 
5th reason : Generate new synergies
An important thing in all professional activities: creating a network of partners. This label allows us to have a greater visibility on new serious and reliable partners. Although the whole team is already very active within existing professional networks, it is always interesting to be able to expand our address book, and maybe even create new synergies.
Congratulations again to Jennifer for this Label which has boosted the whole agency!
To find out more about the label and the other label holders: https://veriqualis.fr/
To visit Jennifer's Veriqualis profile: https://veriqualis.fr/consultant/profil/9fe80f9b-bf9b-4f2e-a31e-69bcc467b002