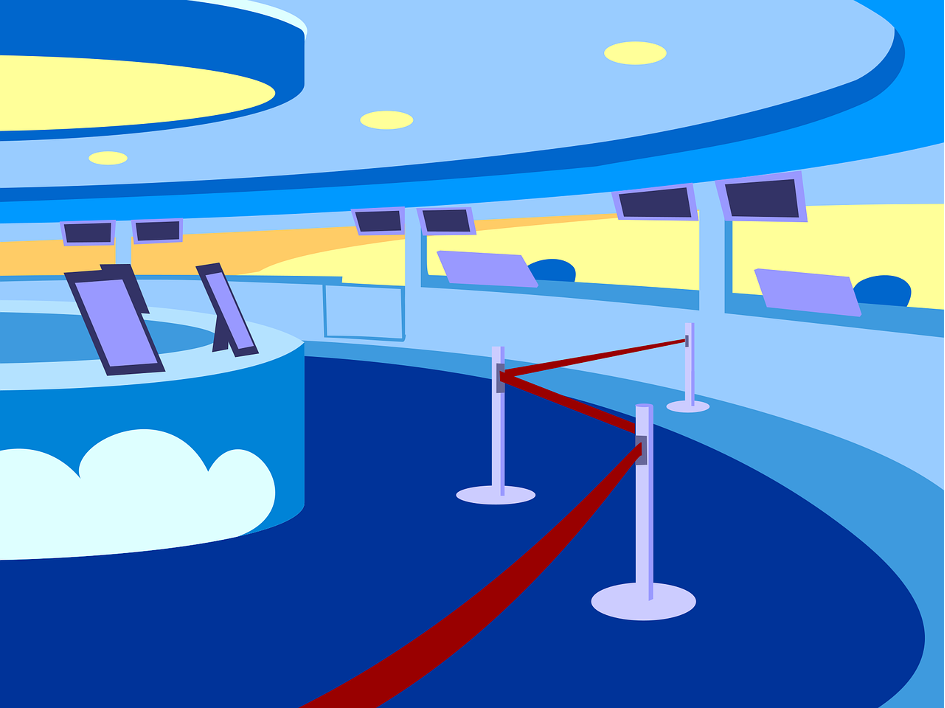 10 Dec

major international trade shows go virtual – how and why?

Trade fairs are essential events to meet customers, promote expertise, reach out to new prospects, keep a watchful eye on the market and enrich network. For each sector of activity, there is a trade show where "you can't fail to be there". But in 2020, with the COVID crisis, this sector has experienced a brutal shutdown. The inability to travel and to bring together large groups of people in one place has made it impossible to hold these shows, which are crucial for the commercial development of companies.

If, at the beginning, we all hoped that it would only be a "pause" of a few months, as the weeks went by, everyone had to face the facts: the health crisis was going to persist, and we were going to have to find other ways to reach out to our clients and prospects. After the initial blow, the main players in the sector pulled themselves together and came up with a "Plan B" to continue their activity in another format: going digital.

In normal times, La Créative Boutique consultants assist their clients in the organisation of their trade fairs: recommendations on which fairs to include in their strategy, negotiation of reservation contracts, management of stand construction, communication plan, reservation of additional services (catering, hotel, hostesses, security, transport, etc.). In 2020, all these "trade show" support projects were transformed into piloting virtual trade shows. Looking back over the past fews months and the virtual trade shows implemented by our teams, let's share the main lessons learned from these first experiences.
In concrete terms, what does a virtual trade show look like ?
Over the last few months there have been a lot of shows that have been virtualized, with many different formats, more or less immersive. Navigation and interactivity can vary, but the following characteristics are often present:
– A programme of live or pre-recorded conferences, webinars or even podcasts.
– A "showcase" or "virtual stand" to present exhibiting companies through text, videos, or downloadable PDFs.
– A "networking" tool to find other participants and organise 1to1 video meetings.
– … and at the end of the show, the exhibitor recovers the data of the visitors of his showcase, the people who attended his presentations, and the contacts who made appointments with his representatives. Data in compliance with RGPD rules, of course!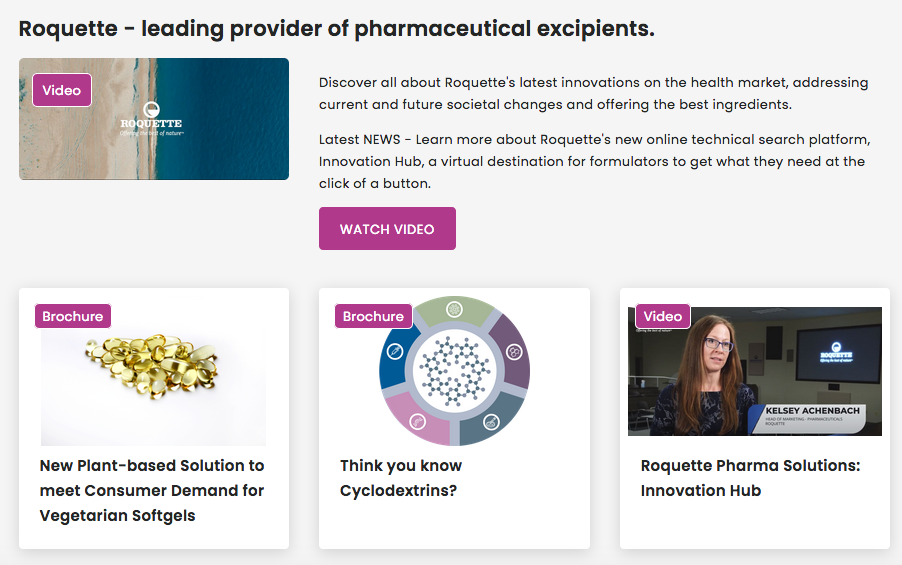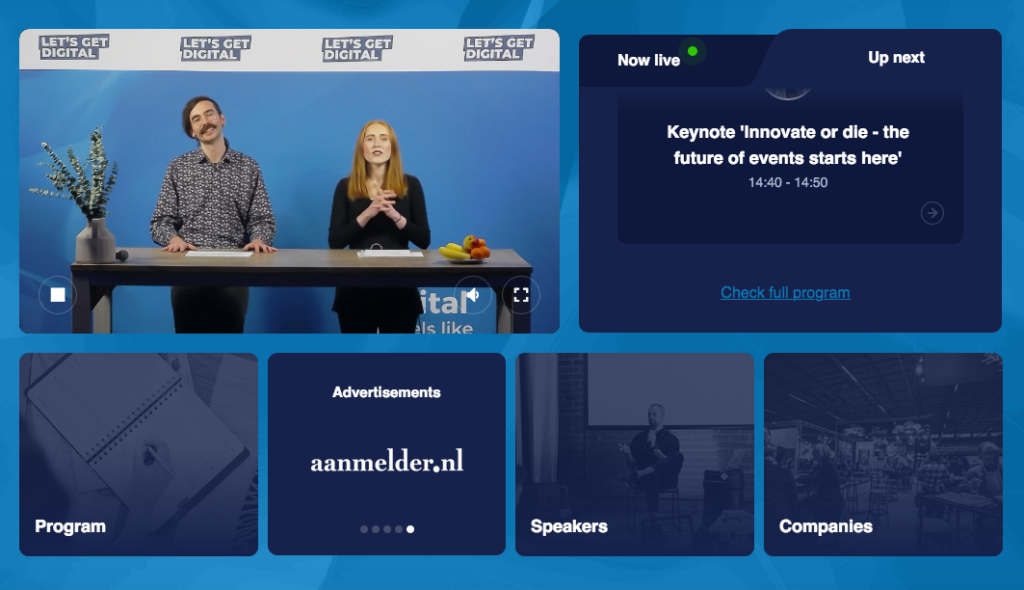 Generally speaking, the cost of taking part in a virtual tradeshow is much less expensive than a « normal » physical exhibition. Indeed, you save money on many aspects: no stand to build, no travel or accommodation for the teams to finance, no cocktail party to budget… There is certainly a price for « Exhibitor packages » to the "virtual" as well as a budget to plan for promoting its presence, but it still remains much lower than a « normal physical tradeshow ».
But rather than talking about cost, it is much more relevant to talk in terms of 'cost per contact'. Our experience shows a clear drop in the number of participants when going from "physical" events and their virtual editions (between -40% and -60%). If the cost of participation is lower, so is the number of "potential leads". Therefore, to determine if a trade show is a success, we should look at data such as the "overall cost/number of leads" ratio, the conversion rate of leads into customers, or the « investment /turnover created" ratio. Moreover, if it seems today as though the cost per lead is much more interesting on a virtual trade show, we still don't have enough hindsight to determine the percentage of these leads that will be sources of real turnover. It is still too early to draw conclusions about the "quality" of the contacts made on these virtual trade fairs.
What are the best practices for a "successful" virtual exhibition ?
As with any trade show, success depends above all on meticulous preparation beforehand. For its clients, La Créative Boutique coordinates each project and pilots its internal teams through all the preparation phases. For these 2020 editions, in all modesty, we "learned as we walked", since this format was a first for everyone, as much for us as for our clients – and event the organizers themselves.
Here are the main take-aways: 
– Too much information kills information!
It is essential to define in advance with marketing teams which focus you wish to give to your presence at the show. Define 2 or 3 key themes, and focus your company presentation, products and speeches on these subjects. Do not present an exhaustive catalogue of your skills and products, otherwise you will lose visitors. Focus on key messages that are in your news and build around them.
– Be it real or virtual, a beautiful stand is useless if nobody comes!
Define a promotional action plan to "make people come". Make it known that you will be at the show, invite your customers to participate, highlight your live talks. Use a mix of tools for this: your website, email signatures from your sales representatives, emailing to your customer database, posts on social networks… and don't forget to measure the impact.
– Get your sales teams on board from the start
As in a "face-to-face" trade fair, it is your sales representatives who will « make or brake » this event. If they do not understand how the platform works or what is expected of them, they will not be proactive in networking and representing your company. Plan a briefing in advance to give them a clear understanding of the communication axes, the speeches to be given and all the technical aspects. Also organize an easy-access a hotline process to assist them during the event.
– When it's over, it's not over yet !
Don't disregard the post-event: take the time to produce a post-event report with all the quantitative and qualitative data you can collect. In addition to reporting to the communication and marketing teams, it is more than recommended to present it to the people who actively participated online, exchange with them on their feelings and get their feedback.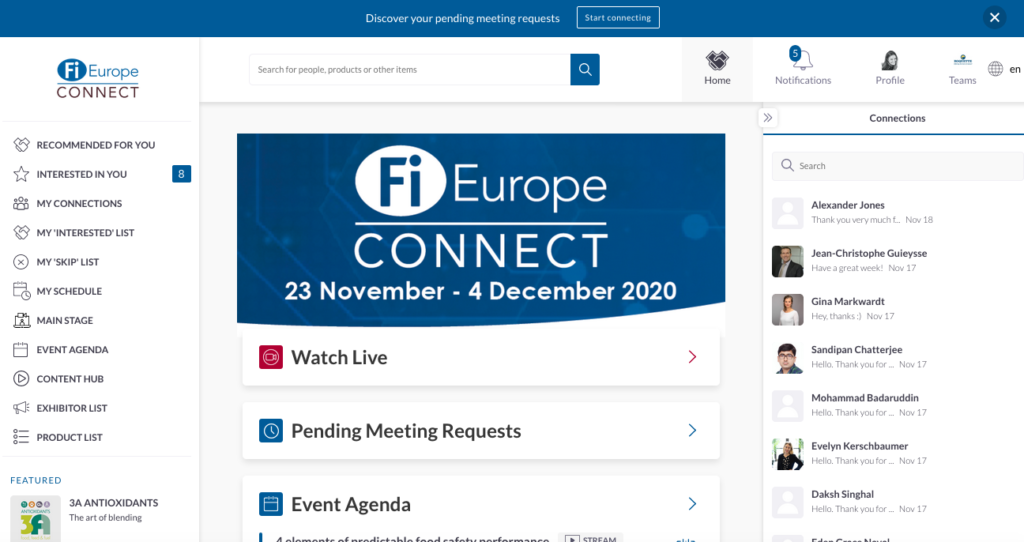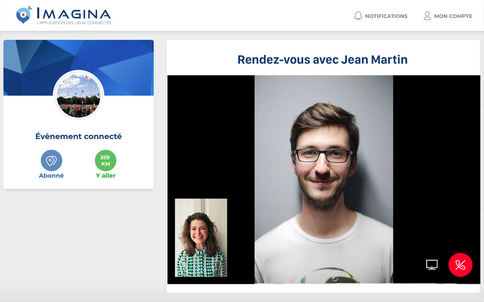 The year 2021 doesn't look very "glamorous" for trade shows. Indeed, even if the recent announcement of a possible vaccine gives hope, it is unlikely that its deployment will really be effective short-term. Many companies are considering keeping their event strategy exclusively in virtual format for 2021, and waiting for a calmer health situation before taking part in trade shows again. Everyone is relunctant. Because even if the conditions are satisfying for trade fairs to take place, will the public be there? Will visitors be allowed to travel? Such an investment is too risky if a minimum number of visitors is not insured.
And what about afterwards ? 2022 and beyond? How can the advantages of the virtual be combined with those of the physical tradeshows? The question remains open and no one can yet prejudge what the ideal recipe will be. We will still have to imagine, test, adjust, re-test before finding a suitable balance, which will surely  be different for each company.
The experts at La Créative Boutique are working on it!
CLIENT CASE : La Créative Boutique accompanies the Roquette Group at the CPHI Festival of Pharma and Food Ingredient Connect.
For the past 2 years, La Créative Boutique has accompanied the communication teams of the Roquette Group – world leader in ingredients of plant origin, a pioneer in plant proteins and a major supplier of pharmaceutical excipients – in the organisation of its European trade shows. In particular, our consultants manage the « CPHI » and « Food Ingredients Europe » projects, two trade shows organized by UBM Informa Markets group.
At the end of 2020, these 2 trade fairs were held for the first time in 100% digital format. La Créative Boutique managed Roquette's presence at these events, and supported the communication and marketing teams to optimise their investment.
We were involved in all phases of the project:
– Contractual recommendation and negotiation with the organizer
– Participation in the definition of communication axes and contents
– Management of content production, in particular webinars and podcasts
– Management of the virtual platform: downloading content, creation of participant profiles, lead collection, etc.
– Participation in the definition of the communication plan and drafting of content
– Preparation of a participant brief to train the sales teams, and assistance during the event
– Production of a post-event statistical report
Note: agility and adaptability are essential to meet the needs of the customer in a very "last minute" context.