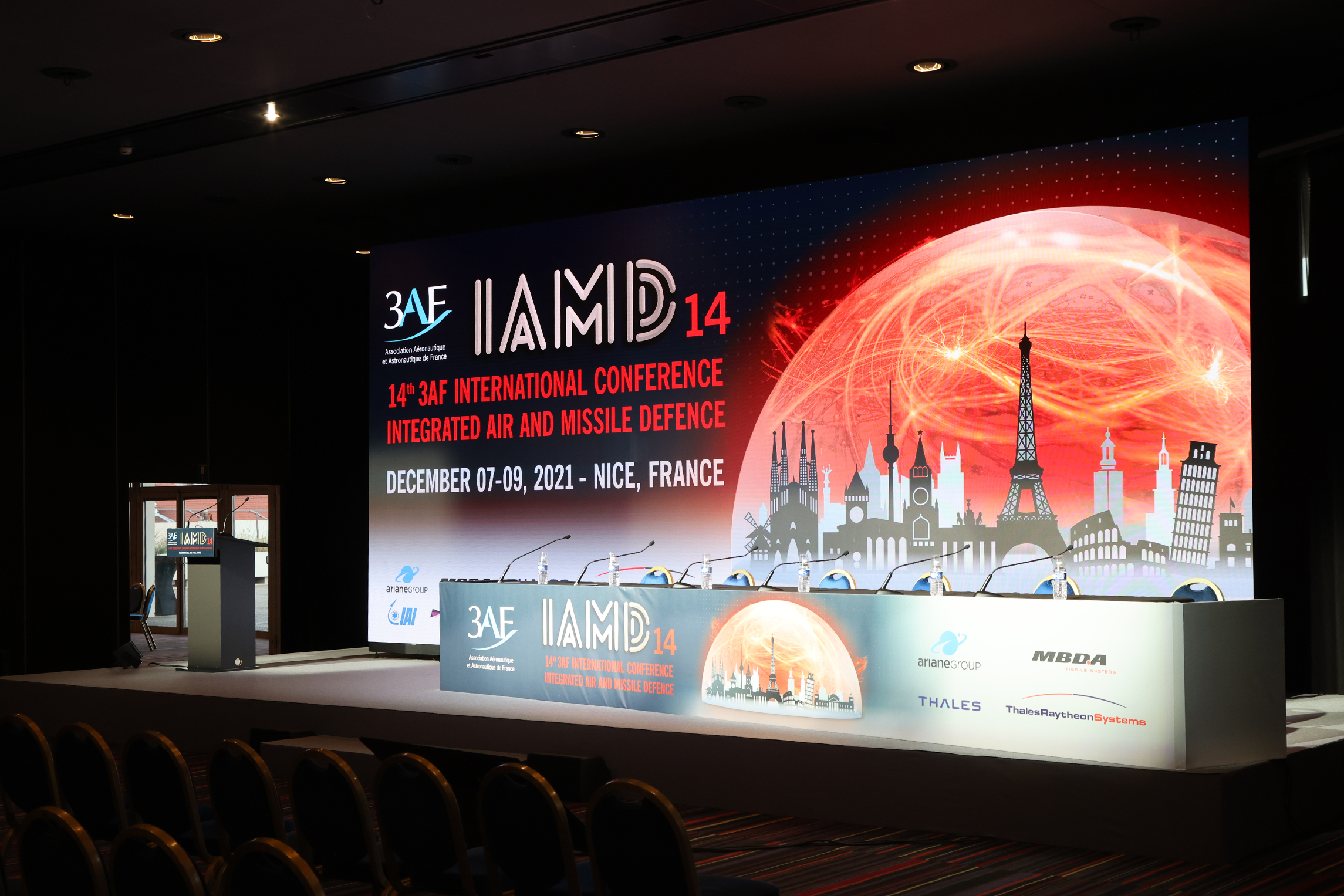 05 Jan

WHAT AN EVENT : IAMD2021
IAMD2021 - As you have certainly seen on our social media: WHAT AN EVENT!
Last December, La Créative Boutique accompanied the Société Savante de l'Aéronautique et de l'Astronautique 3AF in the organisation of its conference IAMD 2021 (International Conference on Integrated Air and Missile Defence)  
After 18 months without meeting, we made sure that we did everything right. Our 180 international participants were able to attend 3 days of conference with the international leaders of the defence market in the Acropolis of Nice. On the programme: (Nice sunshine), debates, exchanges, conviviality and networking. 
A major achievement of our organising team and its technical partners was to offer a hybrid format event (i.e. Online and Offline simultaneously). In a complicated sanitary context, limiting some travel and requiring compliance with preventive measures, it was essential to implement a solution for remote speakers and participants. The partial virtualisation of this conference thus allowed the usual quality of the VIP speakers and the diversity of the tables to be maintained.
For those who were lucky enough to be able to travel, a great gift: an extraordinary gala evening in the sumptuous "Le Negresco" hotel! We organised this special event in the royal hall of the hotel, which was decorated with elegance and refinement – in the colours of Christmas. As a highlight of the show, a talented harpist played music from various film classics. A truly unique moment!
– Project management: budget, schedule, feedback
– Choice of venues and selection of partner service providers
– Technical installation: video control, recording and live streaming
– Exhibitor management: marketing and logistics
– Communication advice
– Event coordination